Proudly presenting BuddeComm's Senior Analysts
I am immensely proud of our group of highly qualified experts. The BuddeComm analysts are a team of informed professionals, experienced in the field of telecommunications and skilled in research methods and the production of reports.
Several of our analysts are also available for individual telecoms research or analysis, specific to your own needs. We can run specialised Roundtables with these experts, organise in-house workshops, provide tailor-made consultancy services and assist you in exploring new markets or new business opportunities.
The BuddeComm Research Team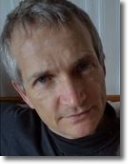 Dr Henry Lancaster - Africa, Europe, Americas
Henry's extensive research experience was formed in the UK where he was a Senior Research Fellow in the academic sector for ten years. He has been a Senior Analyst at BuddeComm for twelve years, overseeing markets across the Americas and the Caribbean, and also within Europe and Africa. He provides detailed analyses on individual countries and market segments, incorporating mobile, broadband, digital media, regulations, M&A activity, and operator strategies. As well as providing a broad approach to understanding comparative international trends, Henry also concentrates on more specific areas touching on technological developments, competition issues affecting companies, and government ICT policies. On behalf of BuddeComm he also conducts bespoke research and consulting work on market topics of specific interest to clients.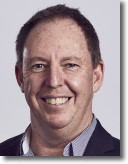 Stephen Marshall
Stephen is a highly experienced strategy consultant, business researcher, and market analyst with deep global experience, particularly across Asia and the Middle East. He is an accomplished business writer and author of reports, white papers, and guides covering digital transformation; the impact of emerging technologies such as AI, cloud computing, blockchain, and IoT on the enterprise; and the strategic alignment of business and IT. Prior to joining BuddeComm as a Senior Research Analyst for, Stephen led IBM's Global C-suite Study research programme for the Asia-Pacific region — the world's largest study of C-level executives and how they work together to combat the challenges facing their industries in relation to digital disruption and industry convergence.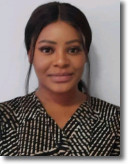 Chiti Mbizule
Chiti is a researcher at Buddecom overseeing several markets. She holds expertise in Technology, Media and Telecoms market research and analysis. Her experience includes tracking and assessing key regulatory, policy and market developments, forecasting indicators for the Telecommunications, Information Technology and Consumer Electronics industries, conducting sector-specific opportunity and risk assessments as well as competitor mapping and analysis. Chiti has published thought leadership pieces across a range of topics including 5G outlooks for Central Asia and Sub-Saharan Africa, emerging trends in the African data center market as well as regional cybersecurity developments.
Special Research and Consulting Analysts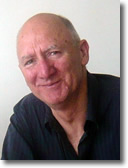 Peter Evans - Consulting and Research
Peter has worked as a consultant and market researcher, focusing mainly on the telecom and IT sector for a period of almost 30 years. Whilst his extensive background experience in telecommunications was initially acquired in Australia, his subsequent consulting and market research has been offshore, mainly in the Asia region. Having been based in Laos for many years, he has developed a particular interest in and knowledge of the 10 ASEAN telecom markets. Apart from the market research, analysis and forecasting that Peter has carried out for BuddeComm over the years, he also has deep knowledge and experience in strategic and business planning, especially in the context of the telecom operations. Further to this he has experience in conducting training courses in his area of expertise.
With his strong background experience and on-the-ground involvement, Peter is well-placed to deliver a range of professional consultancy services to BuddeComm customers.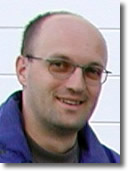 Peter Lange - special research and consulting projects
Peter has worked in various sectors of the ICT industry worldwide, including Europe, Asia/Pacific, Africa, the Middle East, North and South America. With more than 25 years experience in technical, commercial and managerial roles and an extensive network of local contacts, he is well positioned to assist our customers with specialised research and consultancy. His areas of expertise include:
Market research, analysis and forecasting
Telecom and broadband policy, regulation and taxation
Business analysis and strategy planning
Financial modelling
Technology evaluation and selection
Network design and implementation
Peter has worked with clients ranging from subject matter experts to executive board and ministerial level, from multinational corporations to start-ups, including telecom operators and service providers, governments and regulatory authorities, technology vendors, NGOs, investment and law firms, the United Nations, the World Bank and the ITU. He also regularly conducts training courses and workshops on telecom strategy, technology and business cases and is frequently invited to speak at international conferences.