Paul Budde in Profile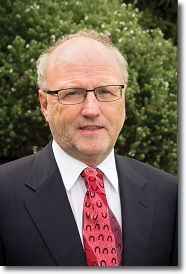 Paul Budde is the Managing Director of Paul Budde Communication Pty Limited, trading as BuddeComm (www.budde.com.au) an independent telecommunications research and consultancy organisation. BuddeComm has 15 senior analysts and a large international network of researchers and telecoms experts.
The BuddeComm publications provide strategic telecommunications industry business information on the telecommunications and digital economy markets covering 190 countries, 500 telecoms companies and 200 technologies and applications.
Through BuddeComm Paul develops strategic plans for interactive services, including:
Digital information and communications media.
Communications and energy network convergence (smart grid).
FttH broadband and IP-based infrastructure.
Developments in the digital economy, such as trans-sector thinking and the multiplier effect that telecoms infrastructure can offer the healthcare and education sectors, plus sustainability – in short, the building of smart communities.
As part of his consultancy service Paul conducts in-house Strategic Workshops for organisations and individual business executives globally. His regular Roundtables have offered updates and analyses of topical developments, with a focus on networking, facilitating and discussion.
Paul has acted as policy adviser to Governments in Australia, New Zealand, USA, Netherlands. Ireland, Qatar and the UK on matters such as:
Open infrastructure and wholesale industry policies.
National broadband infrastructure.
Fibre-to-the-home networks.
Digital economy issues and trans-sector thinking.
Various Senate Inquiries on telecommunications regulatory issues.
Appointed advisor to Government commissions.
Paul has also led a team of international experts in the creation of five BigThink reports for the Obama Team:
Plans for the transition of the US telecoms industry.
Open access policies.
Costings and open network issues in relation to FttH deployments.
Innovation networks: where e-science and telecoms meet.
Trans-sector thinking leading to smarter communities.
UN Broadband Commission for Digital Development
This last report was also presented by Paul to the Ministers for Communications in Australia and New Zealand and to the Minister for Economic Affairs in the Netherlands.
He has been integrally involved with the Australian Government in the strategic developments that led to the National Broadband Network (NBN) and to national smart grid policies.
Paul has also been involved in the development of the concept of trans-sector thinking; looking at the economic and social multiplier effect that infrastructure has to offer to other sectors such as healthcare, education, energy and the environment.
In 2009 he discussed this in personal meetings with President's Obama technology advisor in the White House, as well as with senior people within the US Administration and the FCC. In Geneva he also met with the ITU Secretary General, Dr Hamadoun Touré. This, in 2010 led to the formation of the UN Broadband Commission for Digital Development to which he is their special adviser. for more information on paul's involvement see Buddecomm's international broadband and trans-sector activities.
Furthermore, Paul has taken on a major role in the following forums:
Electronic and Online Services Forum, Initiator and Convener.
National Broadband Summit, Initiator and Convener.
Smart Grid Australia, Founder and Executive Director.
National Local Council Summit, Initiator and Convener.
Digital Economy Industry Workgroup, Initiator and Convener.
Wholesale Industry Group, Initiator and Convener.
Netherlands Australian Broadband Missions, Organiser and Convener.
He has given presentations at the following industry events:
World Conference for IT (WCIT), Amsterdam, 2010.
Guest speaker, GridWeek, Washington DC, USA, to 1,000 international energy and communications company leaders, 2008, 2010.
Qitcom, Qatar 2010, 2011.
Telecoms Industry Association USA. 2011.
Broadband Forum, Amsterdam 2007, which included Australian and Dutch government officials.
Industry telecommunications workshop, Guest Presenter, Beijing 2007.
Presenter, International Media Symposium, Chennai, India, 2005.
Facilitator, regular ongoing industry Roundtables in Australia and New Zealand since 1998.
Chairman and Presenter at over 100 industry conferences, such as:
Chairman Oceania Com 2008.
Chairman National Smart Grid Forum 2008.
Chairman Broadband World 2007, 2008.
National Telecommunication Summit 2005, 2006, 2008.
Presentation to over 50 investment houses in Asia and Europe during 2010
Paul is called upon as an expert contributor, as follows:
Australian government publications – Departments of Foreign Affairs, Trade, Communications and Statistics.
Honorary consultant on telecommunications and broadcasting for the Australian Macquarie Dictionary.
Australian Law Reform Commission, Telecommunications Industry Adviser.
Member of the Governments Book Industry Collaboration Council - Digital Industry Expert.
Regular contributor on telecommunications to ABC, SBS, commercial TV stations, CNNI, CNBC, and numerous printed media.
Paul has also been given recognition within the industry:
Acknowledged in 2009 by Communications Day as a leading force in the development of the NBN policy in Australia.
Acknowledged for his depth of knowledge on the Asian telecommunications market by Richard Nickelsen, Senior Advisor, Pacific Telecommunications Council.
Acknowledged for his influence as a prominent analyst – Power 2002: Who Really Runs Australia – published in the Australian Financial Review.
The NOW 2000 – Australian Industry Award for services to the telecommunications industry, 2000.